THE HISTORY
Welcome to the story of F.U. Larry's Hot Sauce, a product born out of friendship, culinary mastery, and the determination of one man.
Over thirty years ago, a group of three friends came together with a passion for creating a new and unique hot sauce. With one member being a master chef, the group had the confidence and skills to develop a complex and delicious recipe. With the help of a few other people, they were able to produce 180 bottles of their new hot sauce to test out amongst friends, family, and local bars. The response was overwhelmingly positive, but sadly, one of the friends, Larry, had to move away.
Despite the move, Larry was determined to carry the torch for this dream. Upon discovering a nursery that sold Carolina reapers and ghost peppers, he couldn't believe his luck. He bought a few of each and headed to Bucktown, where he planted them in his backyard. To his amazement, the plants thrived in his small Chicago backyard. Larry used his harvest to update the recipe he and his friends had initially created, resulting in the soon-to-be-famous hot sauce that we know and love today.
F.U. Larry's Hot Sauce is more than just a product. It's a testament to the power of friendship, passion, and perseverance. Try our hot sauce and taste the story behind it.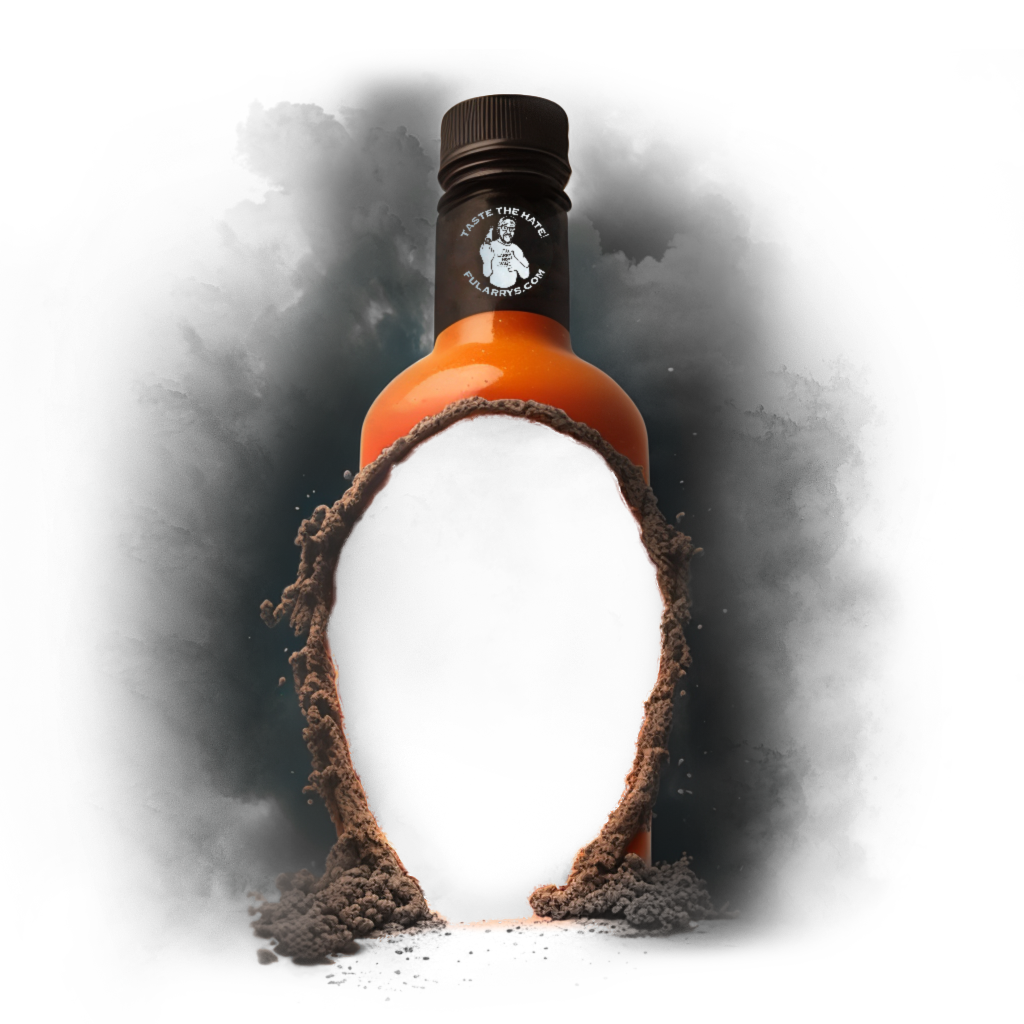 THE VISION
Our vision is to become the leading hot sauce brand in the world, inspiring a global community of passionate hot sauce lovers to embrace their inner rebel and experience the true power of heat, while constantly innovating and pushing boundaries to create a brand synonymous with passion, intensity, and adventure.
Button label
OUR MISSION
At F.U. Larry's Hot Sauce, we believe that life is too short for bland food. Our mission is to create a hot sauce that's not only the hottest and most flavorful sauce you've ever tasted but also a reflection of our bold, unapologetic attitude.
We are committed to sourcing the freshest, highest quality ingredients, using traditional methods to craft our hot sauce, and constantly experimenting to come up with new, exciting flavors. Our goal is to provide our customers with a unique, unforgettable culinary experience that ignites their taste buds and satisfies their craving for adventure.
We aim to inspire a community of like-minded people who aren't afraid to take risks and push boundaries, and who share our passion for all things spicy. We want to challenge the status quo and redefine what it means to be a hot sauce brand.
So, join us on this journey, and taste the Hate with F.U. Larry's Hot Sauce. We promise to keep bringing the heat, and the attitude, to your plate.